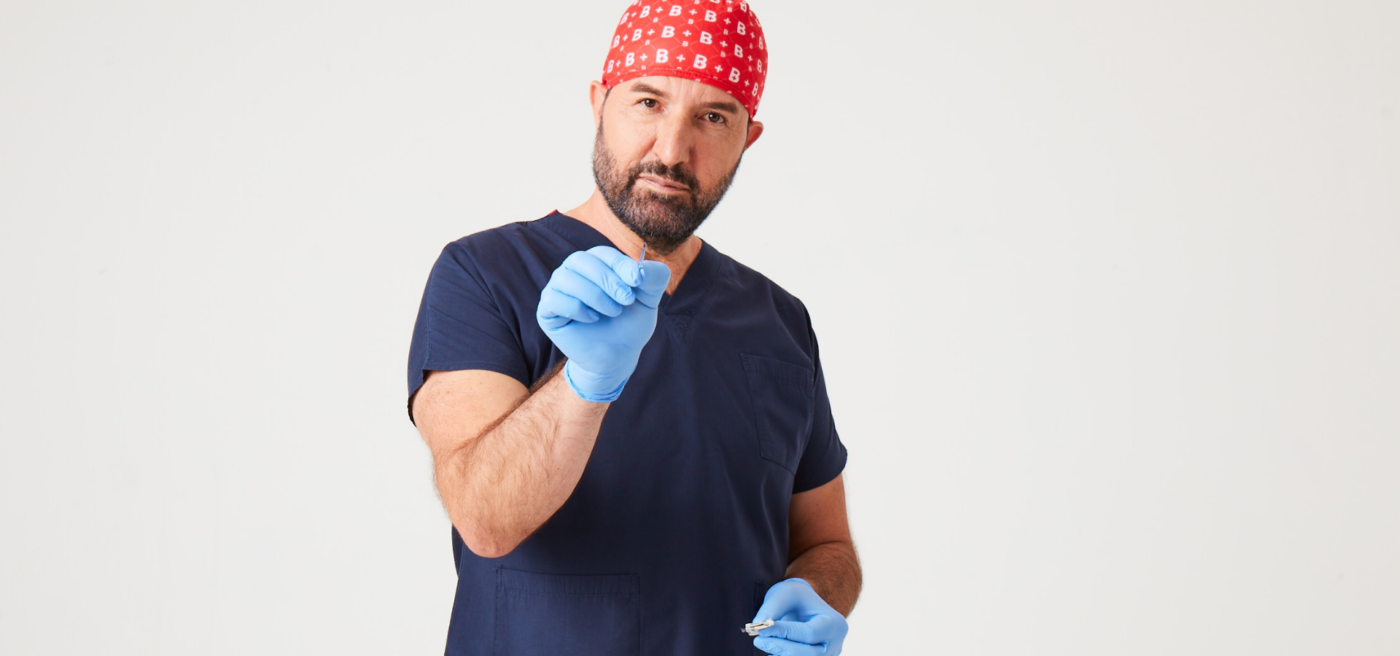 About
The Faculty of Medicine in Istanbul University — General medicine The Uludag University Medical School — Specialization in plastic and reconstructive surgery.
Biography
Dr. Bulent Cihantimur is one of the best plastic surgeons in the world. Doctor B is an author of 8 innovative plastic surgery methods and founder of Estetik International. He has TV Program on TLC Channel, called "Is this me" Dr. Bülent Cihantimur has written a book Reject Aging where he shares his experience and tips how to protect beauty and opens sectors of plastic surgery.
Bulent Cihantimur's Specialty
Dr. Bulent Cihantimur is a plastic surgeon with over 21 years of experience in body and face surgery and non-surgical procedures. Doctor Cihantimur is an expert in aesthetic&cosmetic and reconstructive surgery. During his practice, he has developed 8 proprietary techniques including:
• Non-operative treatment of Trigger Finger
• Cihantimur Fat Transfer System
• Prominent Ear Aesthetics by Rope
• Spider Web Aesthetics
• Genital Beautification
• Simple Rhinoplasty
• Organic Hair Transplantation
• Leg Beautification
Awards
• Golden Bistoury at the World Plastic Surgery Congress in Monaco for new vaginoplasty technique.
• Physician of the Year in 2014 for contribution in plastic surgery and especially Spider Web method.
• The Golden Scalpel Trophy in 2014 which recognized him among 50 best world's plastic surgeons.
• Excellence Award by the Tatweej Academy for achievements in aesthetic surgery and health tourism development.
• Fashion TV Best Plastic Surgeon Award 2018.
• Award for Outstanding Contribution to the Development of Plastic Surgery at Aesthetics and Anti-Age Medicine Congress in Azerbaijan in 2018.
Membership in organizations
• The Aesthetic Plastic Surgery (ISAPS)
• The American Academy of Cosmetic Surgery (AACS)
• The Turkish Society of Plastic Reconstructive and Aesthetic Surgeons (TPRECD)
• The Turkish Society of Aesthetic Plastic Surgery (EPCD)
• The Cell Surgical Network
• The International Federation for Adipose Therapeutics and Science (IFATS)
• International Confederation for Plastic, Reconstructive and Aesthetic Surgery (IPRAS).
DR. BÜLENT CİHANTİMUR COURSES